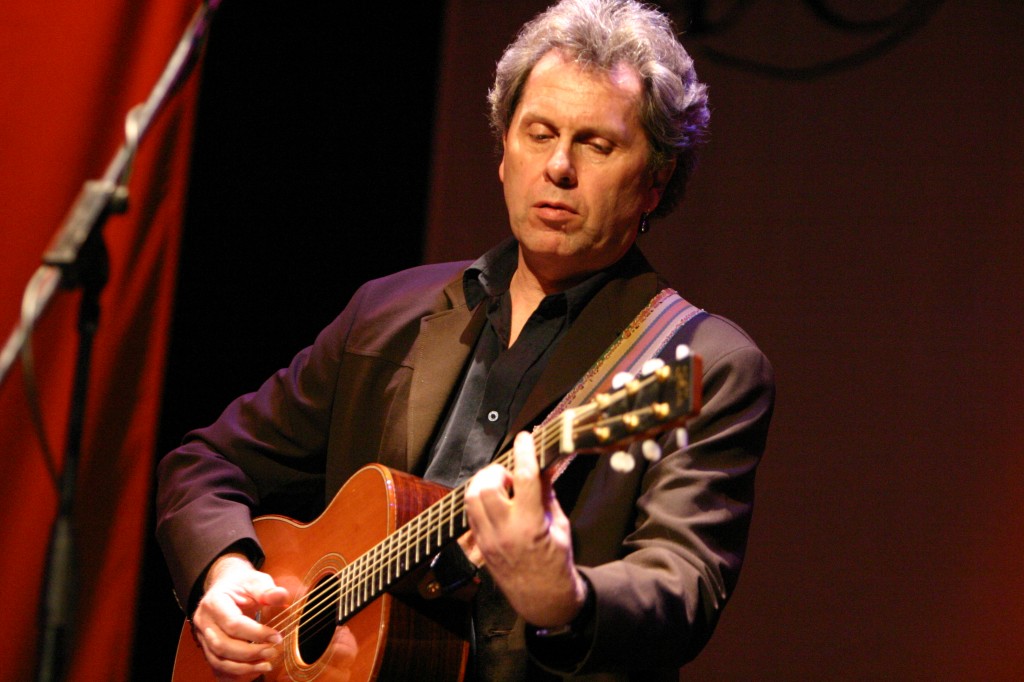 Tony Hale's Fingerpicking Delights III

Calling all guitar freaks...

Welcome to the Guitar Showcase for Christchurch's top fingerpicking guitarists. In keeping the accent on variety and entertainment,concert founder Tony Hale has selected five class acts. That only two acts return reflects the depth of acoustic guitar talent in our city and the support for this concert which saw 2016's concert sold out.

Headlining this international concert is Ken Nicol from England. This ex-Steeleye Span guitar legend drops in for his fourth visit to the club. As a soloist, his songs, guitar mastery and stage presence guarantee an engaged and satisfied audience and he brings with him a new album. With a Dunedin-born father, Ken has a special and personal connection with the South Island.

NZ folk music treasure, folk club supporter and crowd entertainer Eric McEachen wowed the audience last year with his devotional playing of the acoustic blues masters. Tonight, Eric shows us another side, voicing characters to bring songs alive and peppering the act with Goon Show outtakes, dealing with hecklers and zooming in on punch lines with perfect timing.

Guitar stylist James Taylor, in the late 1960s and early 70s swept the popular music scene like a tsunami. Many perform from his songbook but few have mastered his intricate fretboard – Tony Hale returns from last year to offer selected gems and underpins the passionate interpretations of singers Rory O'Connor, Kristina Godfrey and Rob and Jen Ferris.

From sitting 'wide-eyed' in the audience last year, The Remnants hit the stage tonight with intertwined fingerpicked guitars and tight blending of vocal harmonies. Experienced duo Rob Allan and Bruce Penno have played the club before and their song bag tonight brings us Bruce Coburn, Phil Keaggy and a decent dose of Kiwi music. Clean, uncluttered and delightful describes their fare.

New to Fingerpicking Delights is a working duo, sidekicks within Devilish Mary and the Holy Rollers. Simon Gregory on fingerpicked jazz guitar teams up with Mike Kime on double bass, bringing years of experience to this stage. Mike plays with just about everybody in the local jazz world while Simon is forging ahead with a solo act at the Vesuvio wine bar.

From the 2016 concert: "A wonderful night. An amazing variety of techniques and skills. There was a build-up of anticipation with each act. Not to be missed"- John and Adele Warburton, Rangiora.

$15 Members $20 Non-members $5 Students with ID
Doors open: 7.00pm Performance starts at 7.30pm, you will get a seat if you arrive close to 7pm.
VENUE: Irish Society Hall, 29 Domain Terrace, Spreydon
The hall is situated up the long driveway, directly next to Domain Park, and there is plenty of well-lit off street parking. DOOR SALES CASH ONLY: Tea, coffee, biscuits and cake available during the break, also bar facilities for cold refreshments throughout the night, Eftpos available for purchases only, no cash-out facility.
Please remember to bring your current Folk Club membership card as this is required for new club licensing.