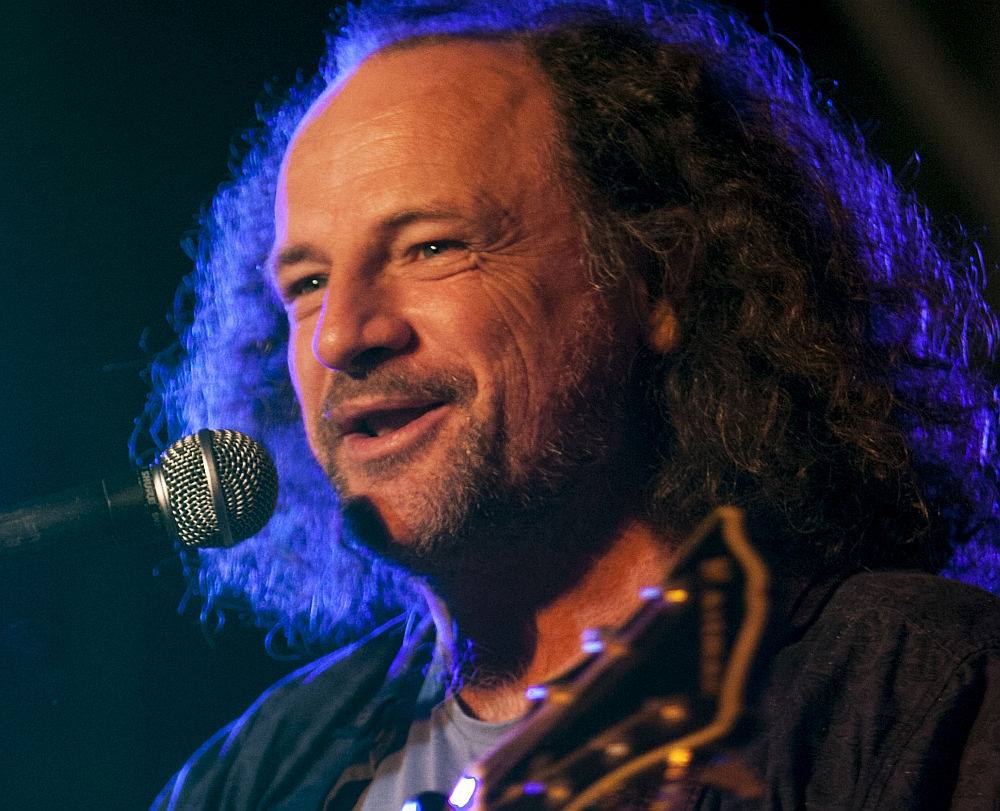 Martin Pearson

The world's funniest male, long-haired Victorian, Piscean folk singer. Formerly of the act 'Martin Pearson', Martin has risen to fame like a dead pigeon in a water tank. Martin plays the fool in B sharp.

Martin is a very funny satirical performer. He has been amusing, even thrilling audiences around the globe for ages now, and if you haven't seen him live - you're missing out.

Martin tickles the funny bone. The act is full of scintillating, he has an ability to take current events and observations of everyday life, and turn them into side splitting comedy routines.

Comments by critics include:
You will love Martin for his quick wit in his political and social satire, some of which is a vehicle for his easy folk singing, self-accompanied on guitar.

Pearson is a seasoned trouper of the folk festival circuit and he reveres few sacred cows, neither Prime Minister nor Pope all are grist to Pearson's musical mill and get the treatment from his creative pen.
He is a good yarn-spinner, and time passes quickly, as it does when you're having fun.
Variety and wit and effortlessly polished vocal performances. Martin has the outstanding ability to engage the audience, swapping banter and taking them on a wonderfully varied trip. One moment there are members of the audience rolling in their chairs and the next, you could hear a pin drop while they're spellbound by a simply sublime performance.

For further information check:
Martins Website
Watch "Australian Wildlife or Things that can kill you"

$15 Members $20 Non-members $5 Students with ID
Doors open: 7.00pm Performance starts at 7.30pm, you will get a seat if you arrive close to 7pm.
VENUE: Irish Society Hall, 29 Domain Terrace, Spreydon
The hall is situated up the long driveway, directly next to Domain Park, and there is plenty of well-lit off street parking. DOOR SALES CASH ONLY: Tea, coffee, biscuits and cake available during the break, also bar facilities for cold refreshments throughout the night, Eftpos available for purchases only, no cash-out facility.
Please remember to bring your current Folk Club membership card as this is required for new club licensing.