If you would like something posted to the noticeboard, please email Karla at treasurer@folkmusic.org.nz Notices will be put up and removed after for two months unless asked otherwise. This is free to all.
The Christchurch Folk Club supports: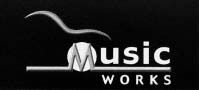 Show your Folk Club membership card at Music Works in Colombo Street, and you will get a discount on your purchase.
The Christchurch Folk Club Notice Board
Life Member - Dave Hart
Ukelele Jamming - Thursdays
Fiddle/Violin art
Singing men, we want you!
Live Music for Contra Dance
Have you considered being a compare for the Folk CLub?
A beautiful save - The conversion and restoration of a Haake piano
Contra Dancing - First Saturday of the Month
Club Anniversary, Tracy Kolenchuk photographs
Instrument Care by Dave Hart

---
Ukelele Jam - Thursday
Ukulele jam every Thursday 7-9pm Silverbacks Cafe by Princess Margaret Hospital
---
Fiddle/Violin Art
Date: N/A
Unique photos of Grace, the Fiddle & friends, on location in gardens, parks & unlikely places. Capturing the 'essence' of the different styles of music & escapades of a Fiddle.

Created into greeting cards, posters, block & canvas prints & 2013 Calendar. Great gifts for musicians, lovers of nature & those with Celtic connections.

www.grace-notez.com
---
Singing men, we want you!
Global Voices, a four-part choir of about 30 members, needs more tenors and basses to fill the gaps left by some recent departures. We meet on a Wednesday evening in Opawa, and our repertoire is a capella world song. You can see and hear more on our website, www.globalvoices.org.nz, and phone Jenny 382 4982 or John 021 1157344 to see about coming along to try us out.
---
Live Music for Contra Dance
Hi Musicians,
I'd like to get more live music at my regular monthly contra dances, and hope to attract your interest. In the USA where contra dancing is thriving, it is almost always done to live music. There are a wide range of musical styles that suit.

Please let me know if you are interested and I can keep in contact.

Cheers, Bill

www.contra.baritompa.com
---
Folk Club Compares
Would you like to challenge yourself a bit? Need to keep polished, so you don't get stage fright in front of an audience? No prior musical knowledge required, but a love of Folk and ability to share your appreciation of the fine gift the artists have would be helpful.
Please talk to Judi Smitheren for more details.
---
Contra Dancing - First Saturday of the Month
Dances start March 6. 7:30 to 10:30 pm at the Addington School Hall. No Partners Needed! All Dances Taught! Easy and Lots of Fun! First timers welcome! Please bring a supper plate to share. Only $5. Musicians play for one dance and get in free! Call a dance, get in free!
Check out contra.baritompa.com for more information, videos and sound clips. Get in touch with Bill .

---
Club 40th Anniversary - Tracy Kolenchuk photographs
Following the Folk Club anniversary a photographer, Tracy Kolenchuk, has placed the photos he took that day on the web. They are very good and can be viewed at:
http://www.pbase.com/tracyk/2008_11_23_folk_club_anniversary