Christchurch Folk Music Club
Braggins & Wardrop & Dunne, with guest appearance by Molly's Remedy
Braggins and Wardrop and Dunne are three fabulously talented Otautahi Christchurch-based artists who have joined forces and are now creating wonderful music together. They encapsulate what fine performance is all about – innate talent, super musicality and wonderful storytelling.
Although from very different musical backgrounds, the three-part harmony and equitable collaboration when they are in the zone of music-making is the essence of what they do. Each song is carefully crafted and chiselled, arranged and rearranged, until it is exactly how they want it.
There is an obvious mutual admiration among the three, allowing for individuality within the group. They are the first to admit to setting high standards; striving to attain perfection in the studio and in concert.
Many will have seen Elizabeth, Graham and Mary separately. Together, Braggins and Wardrop and Dunne produce a surprisingly big sound with clever originals and fabulous versions of loved
songs. There is an energy that is palpable – just gorgeous. "Pure magic" "Their self-titled CD is an honest recording…it's exactly how they sound live." "Solid and grounded and note perfect. They are such a joy. They are the real deal."
Elizabeth Braggins enthusiasm and aptitude for music led to her first music lessons when she was very little but after a few lessons her music teacher suggested she learn the alphabet first. As a teenager she learned classical guitar, clarinet and the french horn but the piano and singing have always been her forte.
Completing her degree in music at University of Canterbury, Elizabeth earned a post-graduate degree at Teachers' College and taught music in a number of high schools including an HOD position at the Christchurch Rudolf Steiner School. She was also a tutor and Programme Leader at the Jazz School (Ara Institute of Canterbury). She now teaches piano, vocals, performance and music theory from her studio a few afternoons a week.
'Liz Braggins' has been a familiar name on the Christchurch music scene. She has a unique style developed from many years of immersion in the music industry. Her highly original versions of well-known songs are an eclectic mix of genres highlighting her background in most musical styles.
Graham Wardrop is an exceptional musician, fabulous songwriter and gifted luthier. A New Zealand Hall of Fame recipient, he was born and raised in Dunedin. A lifetime passion began
when he was gifted a guitar. His first big break came with the success of Dunedin-based band Lutha. The eighties saw Wardrop tour Australia with Slim Dusty and The Anne Kilpatrick Band.
He has recorded ten solo albums of mostly original material. But there is always another project simmering. Graham has performed internationally, both solo and alongside some of the world's finest musicians. He is an artist of great versatility, and his love of beauty, harmony and precision culminates in his richness of sound and a unique style of performance.
Mary Dunne learned a lot of guitar skills at Irish traditional sessions in the pubs of her home county of Donegal. She boarded a plane to London in her twenties, the first step to the rest of the world. Eight years in Tokyo was a whirlwind of Irish music, rhythm and blues, musical theatre, a soap opera and her first solo album which culminated in a tour of Japan, UK and Ireland. One of her many highlights would be a performance for the Japanese Royal family.
Fast forward through Beijing, Toronto, Ireland and now Christchurch. An award-winning singer songwriter, Mary is very proud of her work with Molly's Remedy, BottleLake Junction and Ceollu.
Doors open 7pm. Performance starts at 7.30pm, you will get a seat if you arrive close to 7pm.
VENUE: Irish Society Hall, 29 Domain Terrace, Spreydon The hall is situated up the long driveway, directly next to Domain Park, and there is plenty of well-lit off-street parking..
DOOR SALES CASH ONLY: Tea, coffee, biscuits and cake available during the break, Eftpos available for purchases only, no cash-out facility. Folk Club and Irish Society members please remember to bring your membership card for licencing purposes. Non-members sign in at bar.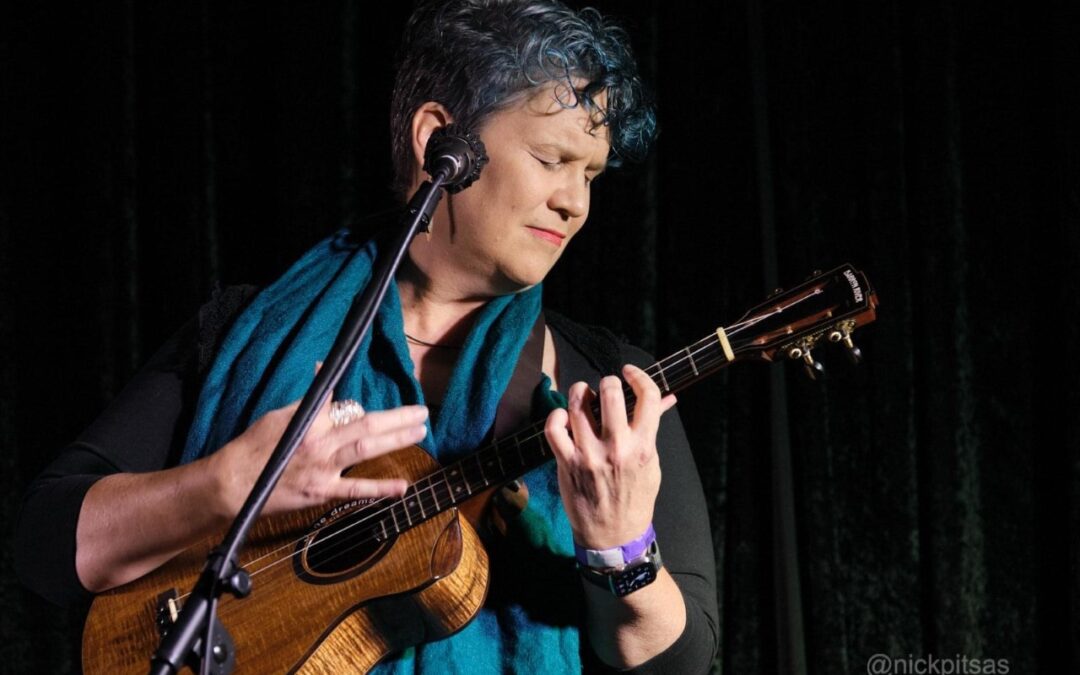 12 February 2023
Lyrical, story-driven, insightful folk. Jane Cameron is a contemporary folk storyteller who brings moments to life that reflect the joy, yearning and sorrow of the human experience.
read more