Christchurch Folk Music Club
22 May 2022$10 Members$15 Non-members$5 Students with ID
And evening with David Thorpe – Who?
….Oh that guy!
Davey Backyard, Li'l Chuck The One Man Skiffle Machine, The Harmonica Guy, DG Mitchellthorpe, Cliff & Co, The Vanguard, The Backyard Skiffle Band, The Old Fashioned Singalong, Quiz Gig, tutor, workshopper, song writer, jingle guy, XThe Black Velvet Band and a little bit more. 
David has a brain like a firework display, a constant snap, crackle and pop full of projects and ideas. At the beginning of his over 25 year career as a professional musician, he thought it would be a good idea to have different personas and monikers for his menagerie of evolving projects…. It seemed like a sensible plan at the time… When he didn't expect it to last this long.
Two and a half decades or so on, 'An evening with David Thorpe – Who?' will be, for want of a better term, a variety show of one and a gory dissection of his quirky middle aged mind.  
David will bring it all together for an evening of one man bandy, harmonica-ish, skiffley, homemade instrumenty musical cake mixed with salty-sweet chit chat.
Variety is the spice of life.
Doors open 7pm. Performance starts at 7.30pm, you will get a seat if you arrive close to 7pm.
VENUE: Irish Society Hall, 29 Domain Terrace, Spreydon The hall is situated up the long driveway, directly next to Domain Park, and there is plenty of well-lit off-street parking..
DOOR SALES CASH ONLY: Tea, coffee, biscuits and cake available during the break, also bar facilities for cold refreshments throughout the night, Eftpos available for purchases only, no cash-out facility. Folk Club and Irish Society members please remember to bring your membership card. Non-members sign in at bar.
Tea, coffee, biscuits and cake available during the break.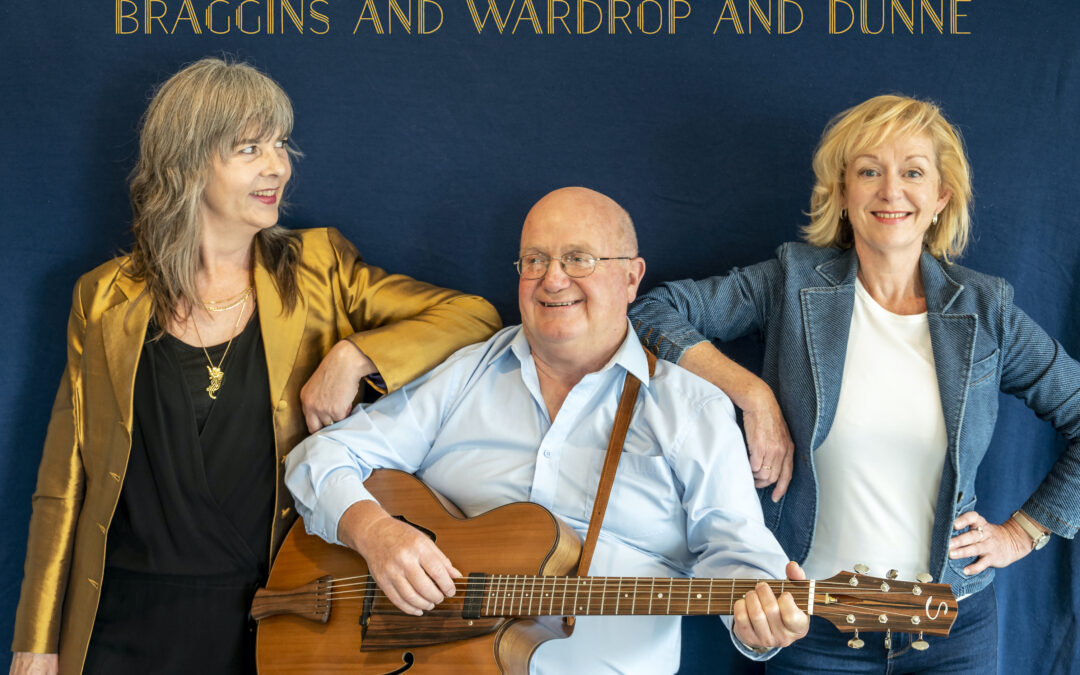 15 May 2022
Three highly regarded local musicians have come together to form a trio that presents to you an exceptionally exciting programme of music.
read more