Christchurch Folk Music Club
Frankie and The Teardrops
Hot off the heels of a sellout show at Little Andromeda in March, Frankie and the Teardrops are ready to take the songs, the stories and the love over to the Christchurch Folk Club.
Frankie has done her time throughout the years, playing solo in bars, at birthdays and in her room.
All the hours spent trying out her original songs to an audience of 3 or even 4 have helped her to tunnel through the mountain to find an amazing band that breathe life and flare into her songs that
delve through childhood nostalgia, friendships, cynicism, and the politics of love and life.Don't worry, you'll make it out the other side!
The Teardrops may be a fresh new band but there are no fledgling musicians in the group, each person a friend and comrade with their own unique and inspiring musical lives.
Frankie is so excited to bring her songs to the folk club complete with hopeful endearing stories and a stellar band. Tenor horn, guitar, bass, drums, keys, singalongs. Perfect.
Doors open 7pm. Performance starts at 7.30pm, you will get a seat if you arrive close to 7pm.
VENUE: Irish Society Hall, 29 Domain Terrace, Spreydon The hall is situated up the long driveway, directly next to Domain Park, and there is plenty of well-lit off-street parking..
DOOR SALES CASH ONLY: Tea, coffee, biscuits and cake available during the break, Eftpos available for purchases only, no cash-out facility. Folk Club and Irish Society members please remember to bring your membership card for licencing purposes. Non-members sign in at bar.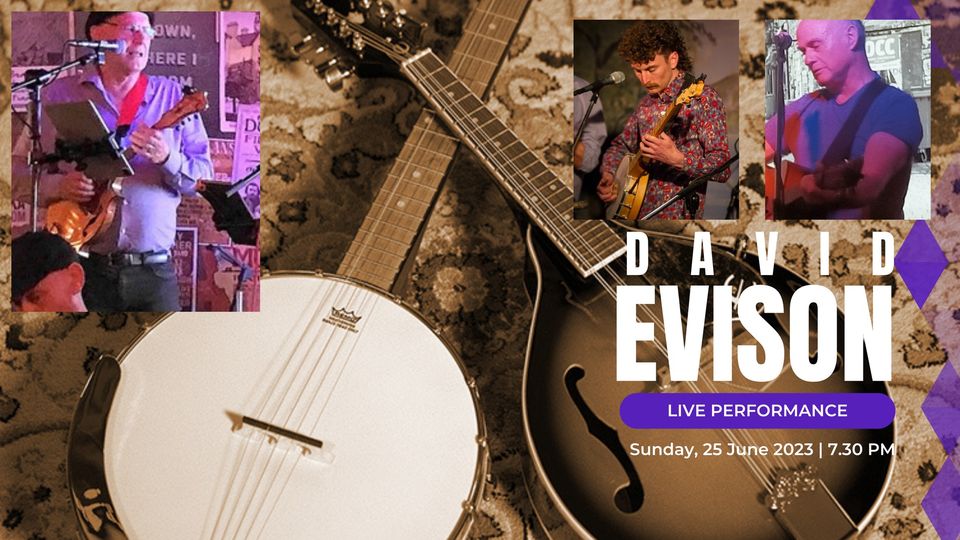 25 June 2023
David Evison is a regular performer at Folk Club events, and recently became a member of the Jamesons, a long-standing Christchurch band which plays every Tuesday night at the Bog Irish bar. He also regularly joins sessions at the Pegasus Bar and the Little Fiddle.
read more