Christchurch Folk Music Club
12 June 2022$15 Members$20 Non-members$5 Students with ID
Lloyd & Doublet, a highly entertaining duo enjoying diverse and acclaimed musical careers, began performing together in 2009. They were introduced to wider audiences at the 2010 and 2011 Christchurch Jazz and Blues Festivals.  The duo released the album Live Ones From The Mussel Inn and continue to gig and tour when both their busy schedules and musical projects allow. They enthusiastically explore the endless combinations of piano, acoustic guitar and voice. This musical union has resulted in a great mix of self-penned material and inventive interpretations of others' songs. 
Keyboardist John Sanchez-Lloyd played in his first band Salvation while at art school and over the years has been involved in numerous bands and an assortment of musical projects. John was a member of the Coalrangers – Tui Music Awards winners, for Country Album for Coast to Coast. Home Tonight (both CDs featured John's originals). The band, which appeared in such diverse venues as the Beehive and the National Marae, finally produced a live CD The Harbourlight Sessions. 
John has played with a wide range of performers including rockabilly artist Rosie Flores, blues singer Ruby Wilson and country artist Lynne Anderson. His session work has seen him contribute to recording of a wide variety of NZ artists including The Eastern, Graham Wardrop, Tiny Lies and The Gypsy Pickers.  
Phil Doublet is a multi-award-winning artist/musician and is no stranger to the music scene. He has been playing in bands since the tender age of 11 years. As a multi-instrumentalist and working from his home base in Christchurch, he is sought after as a session player for recording projects in Europe, U.S.A, Australia and New Zealand.  
Phil, the 2014 NZCMA male artist of the year, is a staunch advocate for original music in Christchurch, starting and performing in the long-running Songwriters In The Round events. 
He has five albums of originals to his credit – Stone and Wood; Endless Highway; Strength, Love, Music & Light and Pieces – The Story So Far and Three Crows. These albums have seen him receive accolades including finalist for NZ Best Country Album of the Year 2017. 
Doors open 7pm. Performance starts at 7.30pm, you will get a seat if you arrive close to 7pm.
VENUE: Irish Society Hall, 29 Domain Terrace, Spreydon The hall is situated up the long driveway, directly next to Domain Park, and there is plenty of well-lit off-street parking..
DOOR SALES CASH ONLY: Tea, coffee, biscuits and cake available during the break, also bar facilities for cold refreshments throughout the night, Eftpos available for purchases only, no cash-out facility. Folk Club and Irish Society members please remember to bring your membership card. Non-members sign in at bar.
Tea, coffee, biscuits and cake available during the break.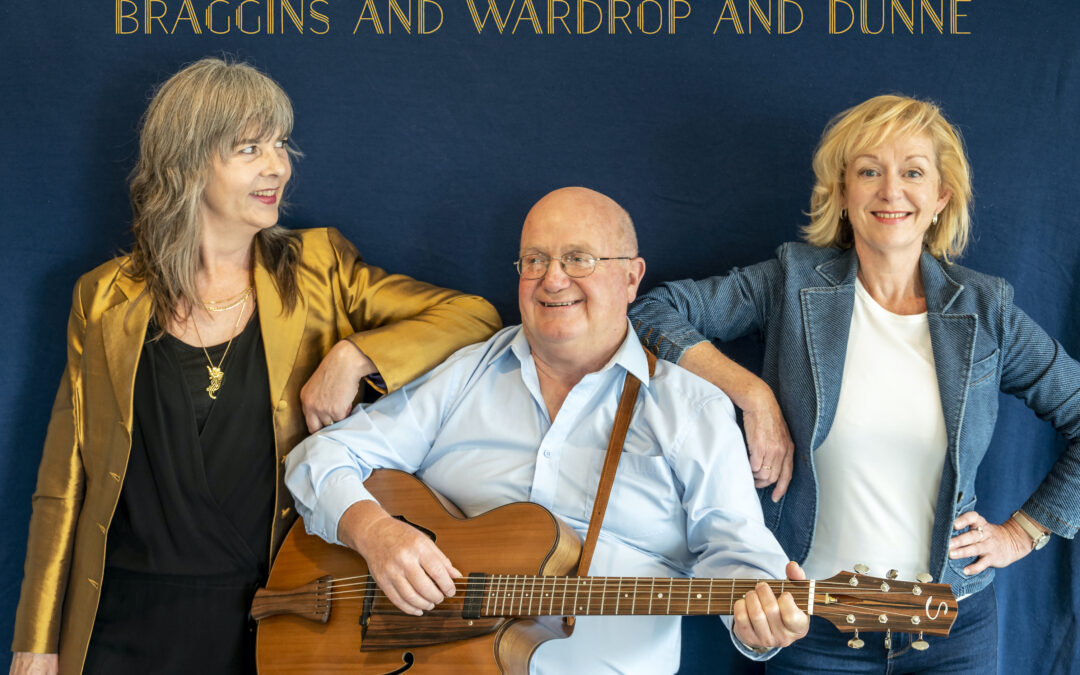 15 May 2022
Three highly regarded local musicians have come together to form a trio that presents to you an exceptionally exciting programme of music.
read more