Christchurch Folk Music Club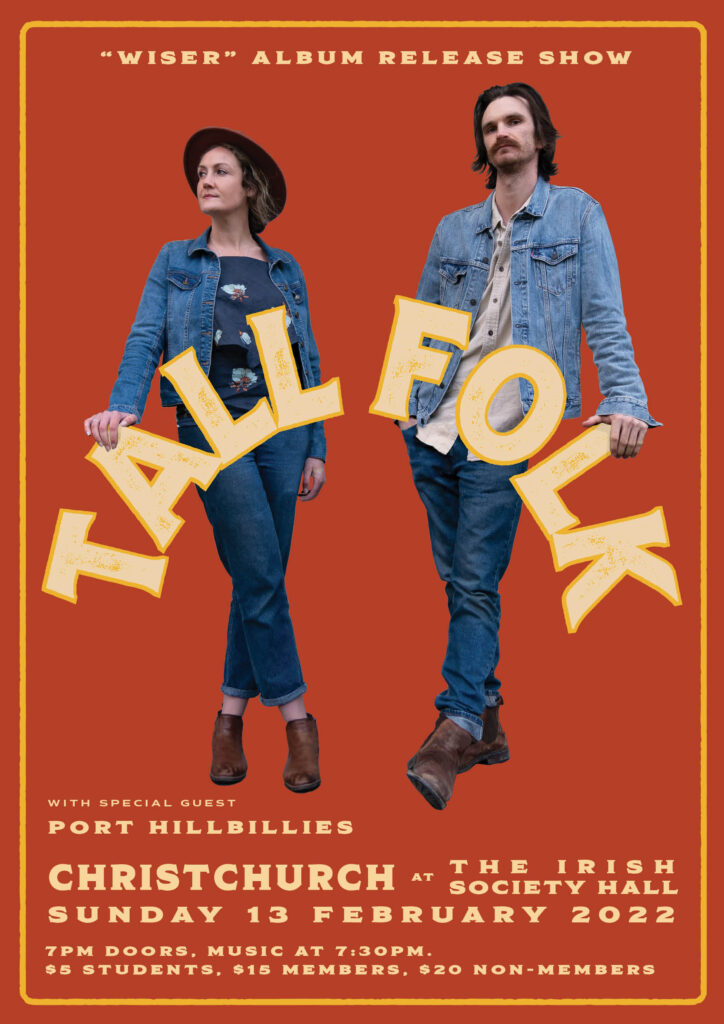 13 February 2022$15 Members$20 Non-members$5 Students with ID
Lara is from a long line of long legs. Jack is an extension of generations of long necks. Together, with their long limbs and swirling harmonies, they are Tall Folk. As an US-American import, Jack brings song-writing and Midwestern twang hardened in Americana tradition. Lara softens and juxtaposes the raspy edges with warm, resonant harmonies established through years embedded in the Dunedin folk scene.
On June 25, 2021, they released their debut EP recorded in a Catlins' bach with the assistance of Dunedin rocker Michael Morris, followed by a short tour of Otago and Southland. Keeping the wheels a-turnin' on the rail, they recorded a full length album in July with Tom Bell at Chick's Hotel in Port Chalmers and will ring in the new year with its release.
From the comparatively upper stratospheres of human heights, Tall Folk write from a bird's eye view of political and social turmoil, lined with remnants of the goodness that keeps us all moving.
Think a Guthrie-inspired young Prine laced with the grace of Gillian Welch. Just a bit taller.
Doors open 7pm. Performance starts at 7.30pm, you will get a seat if you arrive close to 7pm.
VENUE: Irish Society Hall, 29 Domain Terrace, Spreydon The hall is situated up the long driveway, directly next to Domain Park, and there is plenty of well-lit off-street parking.
DOOR SALES CASH ONLY, please bring correct change if possible.
Current COVID restrictions will apply: signing in will be required, please wear a mask and observe social distancing, chairs will be arranged for "bubble" seating.The Irish Society bar facilities will be closed until Level 1.
Tea, coffee, biscuits and cake available during the break.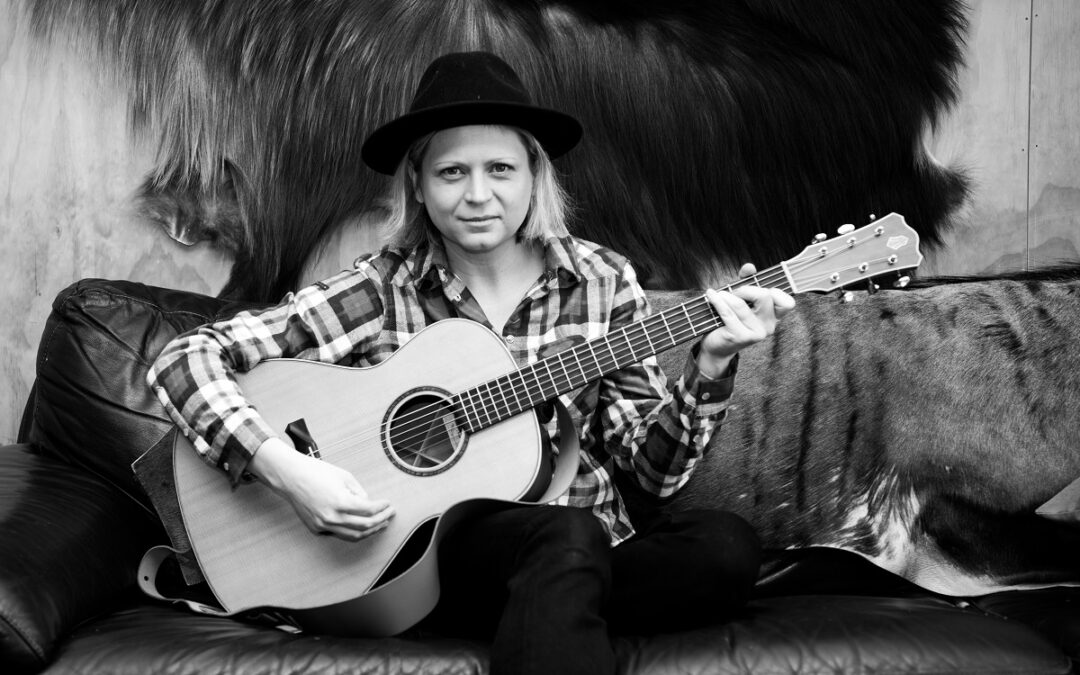 20 February 2022
Ronél writes songs about real life and is a firm believer in being real and being yourself. She tells stories through her songs that connect to the audience in a personal and real way.
read more