Christchurch Folk Music Club
https://forms.gle/Ei4MXNSf5hj1GTRs5
The Dee Street Band is a Dunedin-based band who play original folk, blues, rock, and protest music, with the occasional sea shanty thrown in for good measure. They perform regularly at local festivals, bars and cafes around Dunedin.
The band first formed when Richard and Michelle Jackson lived on Doon Street in Dunedin. Dave Cox, the drummer, is also one of the original founding members. Bill Gilmore, keyboards, joined the band in early 2022. Kendall Henderson features regularly as a guest brass player and backing vocals. The band's original songs reflect a life-long passion for social and environmental justice, living authentically and making a better world. In mid-2022, Richard's brother Steve Wells (former member of well-known New Zealand band, Fur Patrol), offered to produce some of the band's songs.
The songs are released periodically on SoundCloud.
Doors open 7pm. Performance starts at 7.30pm, you will get a seat if you arrive close to 7pm.
VENUE: Irish Society Hall, 29 Domain Terrace, Spreydon The hall is situated up the long driveway, directly next to Domain Park, and there is plenty of well-lit off-street parking..
DOOR SALES CASH ONLY: Tea, coffee, biscuits and cake available during the break, Eftpos available for purchases only, no cash-out facility. Folk Club and Irish Society members please remember to bring your membership card for licencing purposes. Non-members sign in at bar.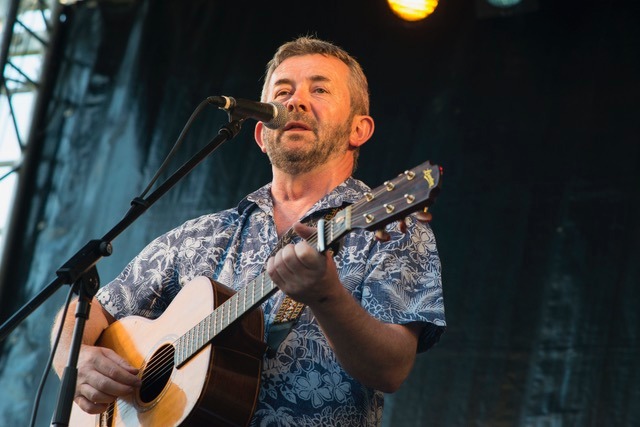 19 March 2023
For over three decades, Dublin-born Enda Kenny has delighted festival audiences across Australia and toured internationally to a dozen countries. His annual tours to UK and Ireland have established a reputation as a cracking entertainer with a razor wit and a swag of songs you'll want to join in with.
read more