Christchurch Folk Music Club
10 july 2022$15 Members$20 Non-members$5 Students with ID
Vox Ethno has evolved out of the small but strong civic Serbian choir, Vox
Serbica, which was founded in 2002. "Born" in 2019, Vox Ethno has 11 members
– a five-voice female vocal group with a five -piece band under the steady
musical and artistic direction of Mima Nikolić.
Vox Ethno is a (mostly) acoustic ensemble that performs traditional "ethno" folk music from the Balkans and Europe, typically Serbia, Russia, Macedonia, Ukraine, Bulgaria, Romania, Poland, Greece. The group's repertoire features unique and original arrangements that range from the melodic and melancholic, to the rousing and rhythmic. Some songs are performed à capella or with just a percussion accompaniment, while others need the "full noise" of the band which includes percussion, guitar, bass guitar, piano accordion and woodwind.
A truly international group, the members of Vox Ethno come from all over the globe, including Serbia, Russia, Macedonia, The Netherlands, Germany, America and New Zealand. All are drawn to the community and spirit of creating music as a group and in particular, multi-harmony songs. They love the music they perform and delight in the simple joy of creating live, authentic music that moves the soul.
Links:
Doors open 7pm. Performance starts at 7.30pm, you will get a seat if you arrive close to 7pm.
VENUE: Irish Society Hall, 29 Domain Terrace, Spreydon The hall is situated up the long driveway, directly next to Domain Park, and there is plenty of well-lit off-street parking..
DOOR SALES CASH ONLY: Tea, coffee, biscuits and cake available during the break, also bar facilities for cold refreshments throughout the night, Eftpos available for purchases only, no cash-out facility. Folk Club and Irish Society members please remember to bring your membership card. Non-members sign in at bar.
Tea, coffee, biscuits and cake available during the break.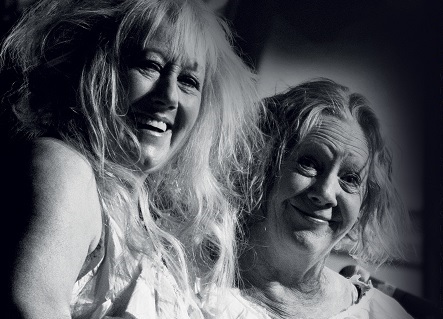 3 July 2022
Just imagine a musical fusion of Ab Fab, and a singing Miss Piggy and you've got a pretty accurate ideas of what these two are all about. Music ranging from folk,country, blues and self penned these ladies can deliver.
read more