Christchurch Folk Music Club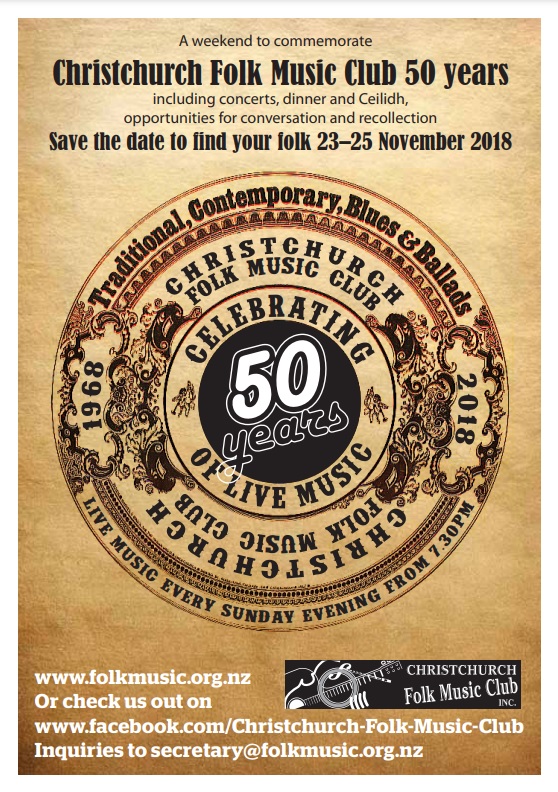 Finding our folk at the Christchurch Folk Music Club's 50th celebrations. Thank you Warren Watson for recording these wonderful memories.
Thank you to Tony Hale for selected captions
12 December 2021
In a year plentiful with memorable concerts we will finish the year by the opportunity for you and yours to take to the stage.
We provide an outlet for local acoustic performers – singers, songwriters & poets all welcome. We encourage all levels – novice or expert – to hone performance skills in front of a sympathetic audience.
read more