Christchurch Folk Music Club
31 July 2022$10 Members$15 Non-members$5 Students with ID
David Evison is a local member of the Christchurch Folk Club who enjoys performing solo and with
friends. He plays guitar, and mandolin and sings. This concert will include both covers and originals and
both new material and some favourites. There will be a range of styles of music represented, and if
all goes according to plan, David will be joined on stage by other local musicians.
As well as being a member of the Folk Club, David is also on the committee of the Canterbury Folk
Festival, a member of the Christchurch City Choir, and has recently joined the Irish band the
Jamesons, which plays every Tuesday night at the Bog. He also regularly attends the session at the
Pegasus Arms on a Monday night.
Doors open 7pm. Performance starts at 7.30pm, you will get a seat if you arrive close to 7pm.
VENUE: Irish Society Hall, 29 Domain Terrace, Spreydon The hall is situated up the long driveway, directly next to Domain Park, and there is plenty of well-lit off-street parking..
DOOR SALES CASH ONLY: Tea, coffee, biscuits and cake available during the break, also bar facilities for cold refreshments throughout the night, Eftpos available for purchases only, no cash-out facility. Folk Club and Irish Society members please remember to bring your membership card. Non-members sign in at bar.
Tea, coffee, biscuits and cake available during the break.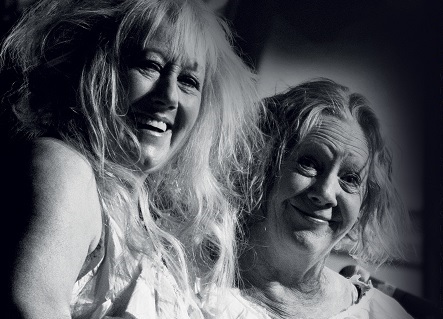 3 July 2022
Just imagine a musical fusion of Ab Fab, and a singing Miss Piggy and you've got a pretty accurate ideas of what these two are all about. Music ranging from folk,country, blues and self penned these ladies can deliver.
read more