Christchurch Folk Music Club
Fingerpicking Delights VIII
Tony Hale is pleased to invite you to his 8th annual guitar concert, with its emphasis on the plugged-in acoustic guitar and the fingerpicking style of playing. New artists mix with returnees back by demand.
Headlining this year is Clube do Choro, an international potpourri of musicians bound by a love of Brazilian music. Led by French expats Julien and Marianne Pringot on 7-string guitar and flute, with
vocals in Portuguese and English by Renata Rubini, they brought a real bounce to the stage two years ago when they were the anchor act. Gigs this year have included Lyttelton's Sherpa Kai, Riverside and the Little River Inn.
https://www.facebook.com/chorochristchurch
https://www.facebook.com/marianne.bedin/videos/409249207568691
We also welcome Davey Thorpe. Davey states that, I like to keep things in the 'backyard' by keeping it local, keeping the focus on community & drawing on the local talent around me. New Zealand made.
This philosophy has allowed me to be a self employed, full time musician, tutor and writer ever since. I am a multi instrumentalist & I have a portfolio that I am very proud of. I have done thousands of gigs in all sorts of places from England to New Zealand, South Korea and Australia. I was in Ian Costello's legendary Black Velvet Band for 11 years, the band leader for The Crusaders rugby team, recorded harmonica for Dancing With The Stars. I have taught harmonica workshops for corporate team building events and written family entertainment for The World Buskers festival and a song for The NZ Red Cross. I have opened shows for Jimmy Buffett and The Topp Twins, played on RNZ Friday live with Jesse Mulligan and had a top ten album.
https://www.backyardmusic.co.nz/about
https://www.facebook.com/davey.backyardmusic
I really enjoy projects that lean in a quirky direction. I pride myself on my professionalism and being low maintenance to work with and have a great team of creatives around me to call on.
Stephen McDaid is new to this concert as a soloist but is well-established on the Christchurch and Canterbury gig scene – to make this concert tonight he has travelled back from a show in Methven.
He is a professional musician with a Thursday night residency at Paddy McNaughton's and hasenthusiastic audiences at O'Flynn's Irish Pub in Hanmer, the Little Fiddle, O'Sullivan's, together with a July Town Hall appearance for the Go Live Festival. Stephen, from County Donegal, is a mesmerising fingerpicking and flatpicking guitarist, a stylist who when singing puts his own voice into a song. He has one album out: 'Trail Maps' (2022) and is recording another at present.
https://stephenmcdaid.com/
https://stephenmcdaid.bandcamp.com/album/trail-maps (check out Signal to Noise, and Sentinel)
Singer Kristina Godfrey and guitarist Tony Hale have appeared in nearly every edition of this concert.
This year, their eighth together, has been busy, kicking off in January at the upcountry Balcairn Public Hall, then opening for the United Nations Women's Fundraiser in March, splitting a gig at
Amberley Library with the women's trio Saffron Sisters as part of NZ Music Month and stretching out in three metropolitan house concerts. Their growing repertoire covers mainly commercial folk music from the 1960s to the 1990s but covers a range of styles and guitar tunings.
https://www.youtube.com/watch?v=BzpbkXL-EoQ
Rounding out the artist list is Michael Thwaites, who played in this concert in 2015 as an outstanding Year 13 music student at St Bede's College. He writes his own material and has incorporated the
percussive style of playing. Michael now produces in his home studio and has learned other instruments and developed his singing. Current guitar inspirations include Lucas Imbiriba and Tommy Emmanuel.
https://www.youtube.com/watch?v=iynoA3igxyU
Doors open 7pm. Performance starts at 7.30pm, you will get a seat if you arrive close to 7pm.
VENUE: Irish Society Hall, 29 Domain Terrace, Spreydon The hall is situated up the long driveway, directly next to Domain Park, and there is plenty of well-lit off-street parking..
DOOR SALES CASH ONLY: Tea, coffee, biscuits and cake available during the break, Eftpos available for purchases only, no cash-out facility. Folk Club and Irish Society members please remember to bring your membership card for licencing purposes. Non-members sign in at bar.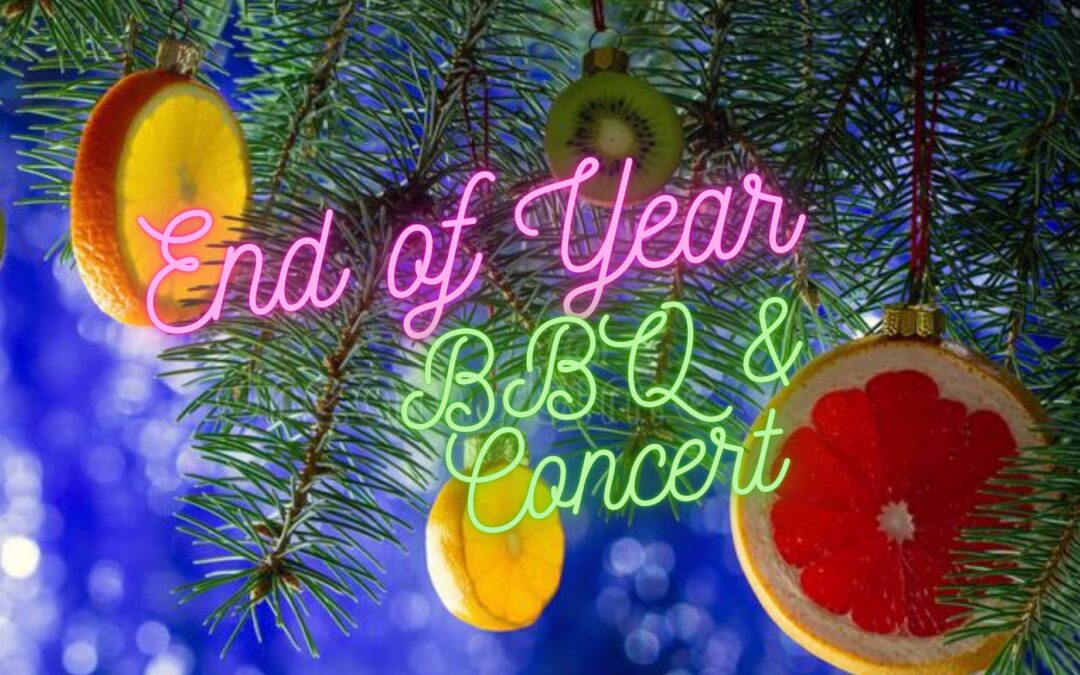 10 December 2023
The final concert for 2023 showcases our membership talent, highlights our winning soloists, groups, bands and duets, such as Tony Hale and Jon Hooker, The Saffron Sisters, David Evison, The Flamin' D's, Copper and Steel, Kristina Godfrey and Tony Hale and some surprise performances.
read more