Christchurch Folk Music Club
The Ferris & Fellow Muso Show 
29 May 2022$15 Members$20 Non-members$5 Students with ID
Ferris Blarney Band passionately perform tunes from their Irish heritage from traditional footstompers to classics from the Pogues & Dubliners & many other Irish artists and groups.
Led by Martin guitarist & lead singer, Robin B Ferris with over forty years of continuous colourful musical experience, the Blarney Band includes virtuoso fiddle player Lorenz Weston Salzer, Ryan Ferris on acoustic guitar, bass guitar and vocals and Josh Braden on Percussion  & intricate left-handed acoustic guitar & vocals.    
As usual, we will pull in other Musos as our special Guests to join us for various songs & tunes. Once again we will have Paddy Long, steel guitar extraordinaire. Another is Shanalee Ray Etches, a superb female vocalist who has joined us on several other occasions before. There's James Allen multi-instrumentalist, lead & bass guitarist, keys, percussion & vocals, co- leader with Ryan Ferris of the band Beacon Bloom & Jules Hlavac, Cashmere High School grad, now studying Engineering at Uni, an experienced pianist with acting & vocal skills. are all confirmed. There's likely to be the odd other surprise guest on the night!
The Ferris show will present the now expected eclectic mix of many styles and genres of music for your listening pleasure with of course the usual smattering of Celtic Irish… just to be sure!  seeing as we have all missed out on too many St. Patricks Day celebrations in the past few years.
We invite you to join us once again for yet another entertaining evening of great live music from this formidable lineup of professional experienced musicians.
See ya there!
Doors open 7pm. Performance starts at 7.30pm, you will get a seat if you arrive close to 7pm.
VENUE: Irish Society Hall, 29 Domain Terrace, Spreydon The hall is situated up the long driveway, directly next to Domain Park, and there is plenty of well-lit off-street parking..
DOOR SALES CASH ONLY: Tea, coffee, biscuits and cake available during the break, also bar facilities for cold refreshments throughout the night, Eftpos available for purchases only, no cash-out facility. Folk Club and Irish Society members please remember to bring your membership card. Non-members sign in at bar.
Tea, coffee, biscuits and cake available during the break.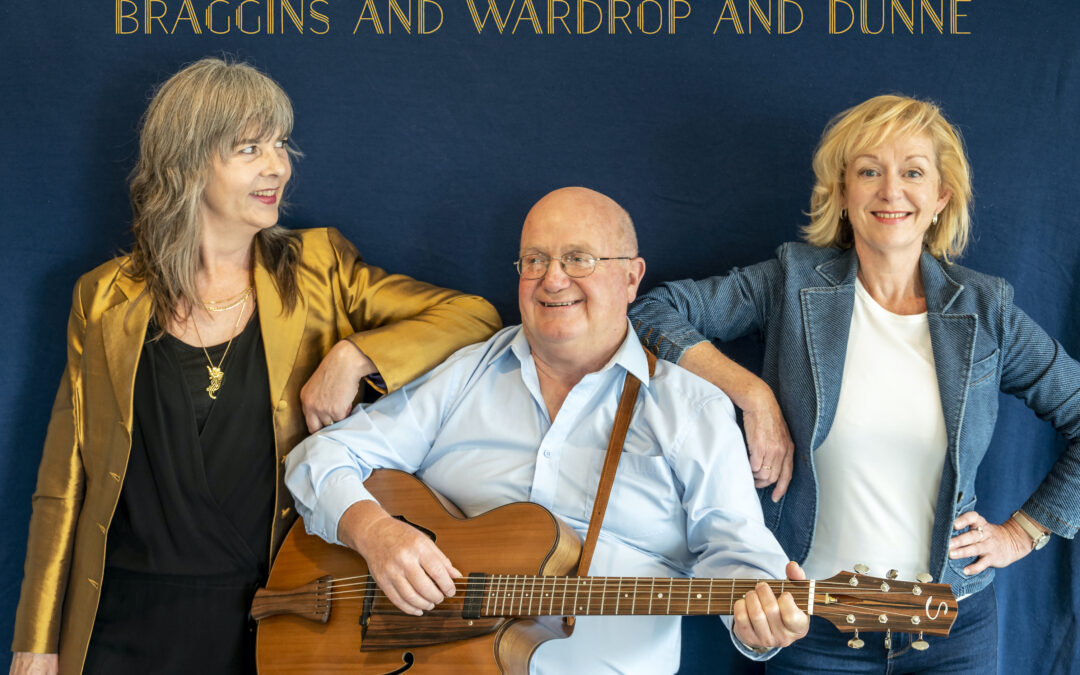 15 May 2022
Three highly regarded local musicians have come together to form a trio that presents to you an exceptionally exciting programme of music.
read more