Christchurch Folk Music Club
Wahine Toa, Concert celebrating women, music & art 19 Sept 2021
Wahine Toa ā Waihangatanga: Women Heralding Creativity Sunday 19th September 2021 A night heralding women and their creativity Art exhibited by Stephanie McEwin and Jude Rogers Poetry Sara Qasem Performance Lisa Tui, Steffany Beck, Saffron Sisters, Susan Leigh Grant & Eileen Marciana Reid, and Mary Ruston & Judi Smitheram Lisa Tui Songwriter shares a number of her latest compositions drawing on the strength of women's communion with nature and one another.
Jude Rogers Exhibiting works experiment with the materials – then gave the results suitable titles. Mary Ruston and Judi Smitheram A collaboration of vocals and key tones, favourites which we hope will also become yours. Saffron Sisters Folk inspired three-part harmony of Kristina Godfrey, Frances Caldwell and Mary Ruston. Sara Qasem An amateur poet, poetry is my solace; the vacant space between my heart and mind, which connects the two. Steffany Beck Christchurch based singer- songwriter Stephanie McEwin Displayed her art work, "The Art is Present", is rendered in layers of ink and charcoal on paper.
Susan Leigh Grant and Eileen Marciana Reid Joining hands and guitars for an inspiring instrumental interlude. Symptomatic A women's Barbershop Quartet Tenor: Abbie Knight; Lead: Janice Munar, Baritone: Toni Stephens and Bass: Hazel Hay Women in Harmony A fun, dynamic choir singing music from all over the world.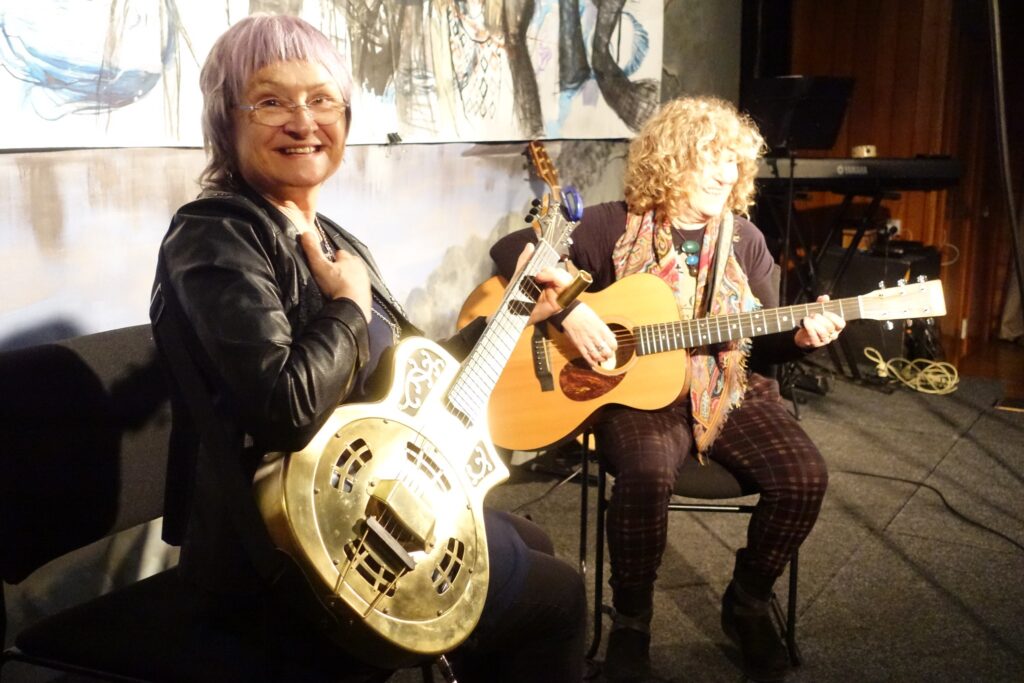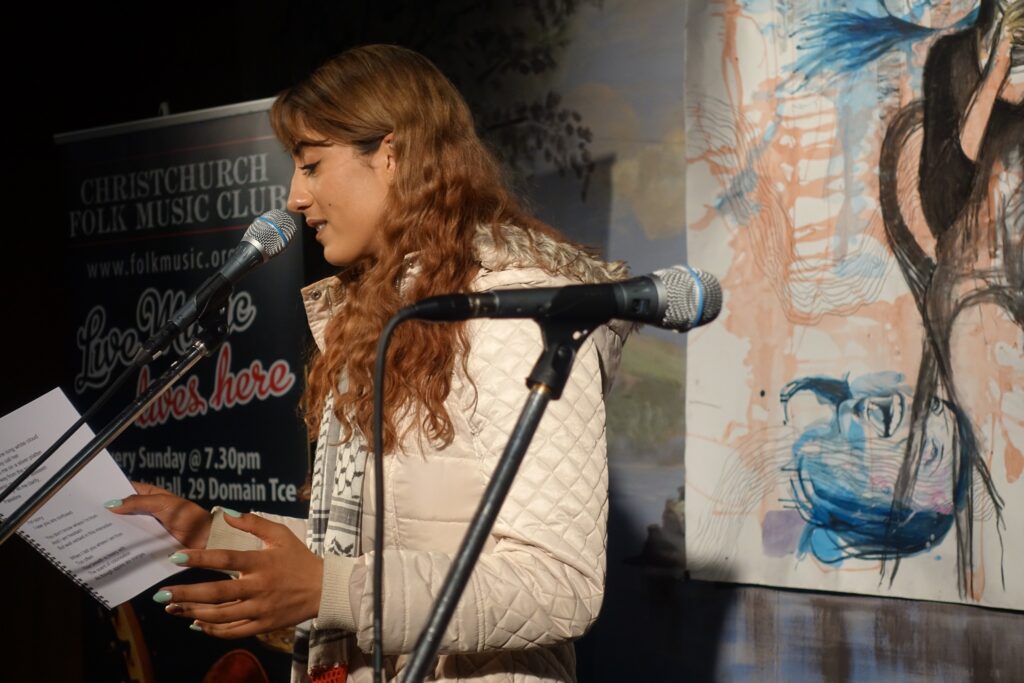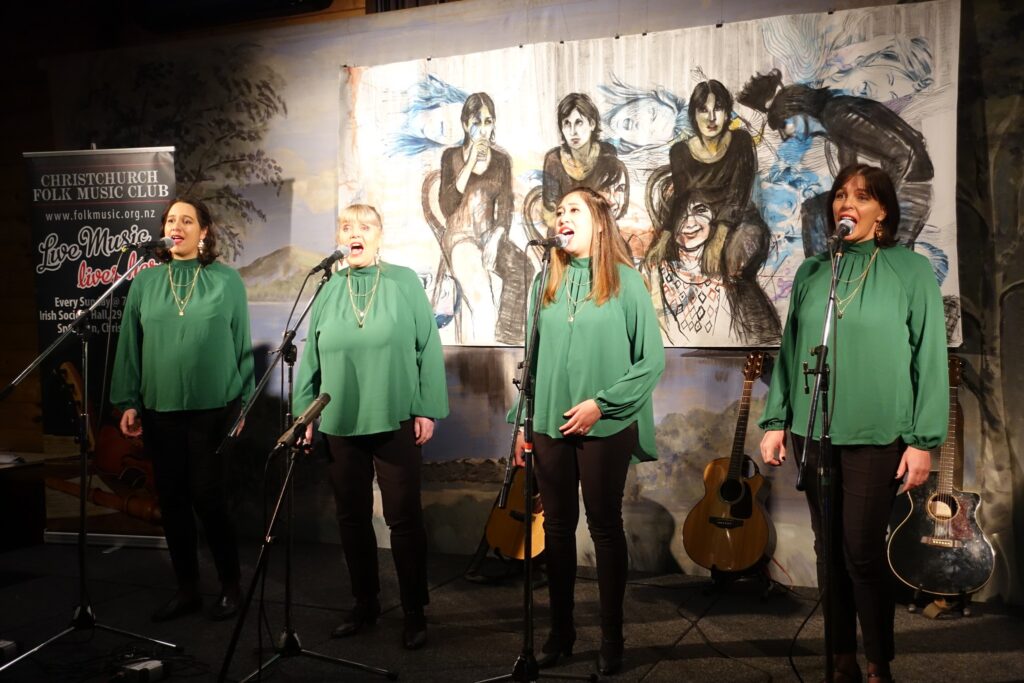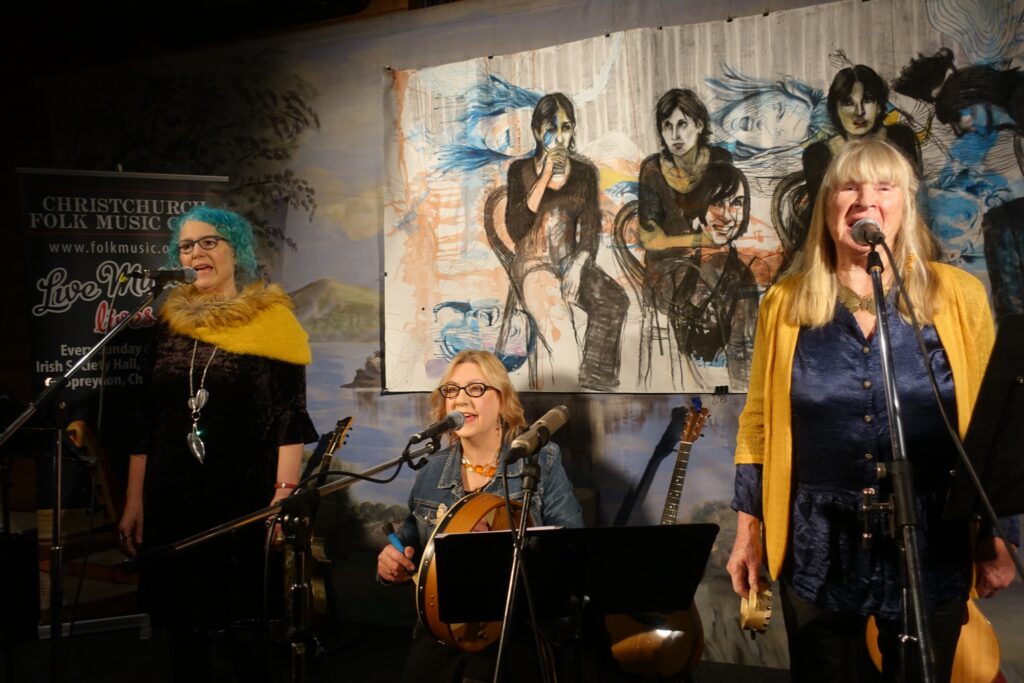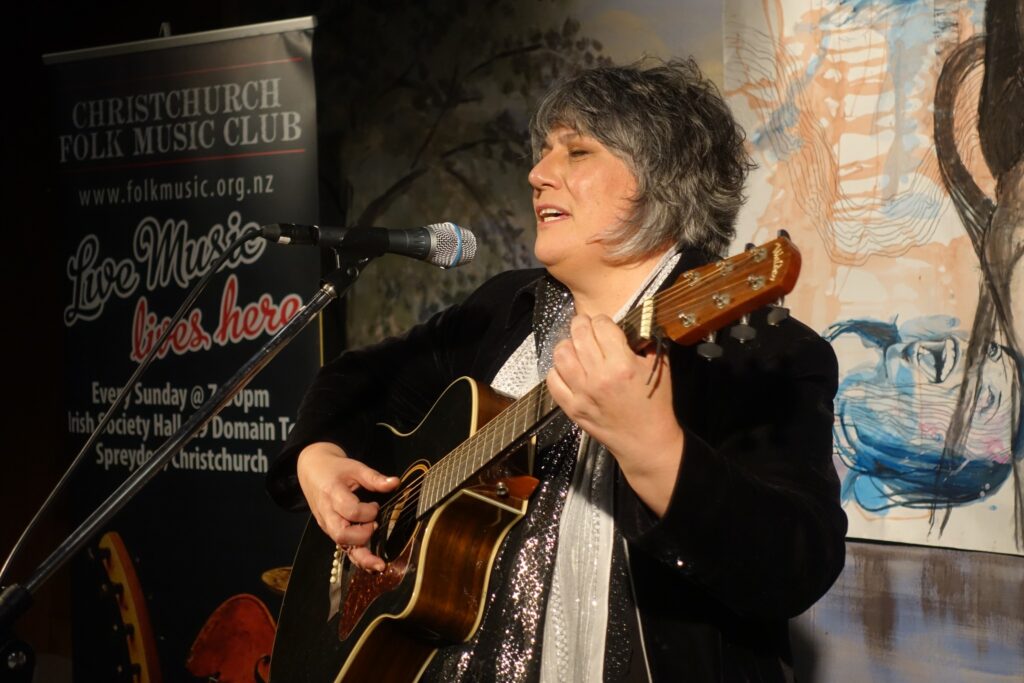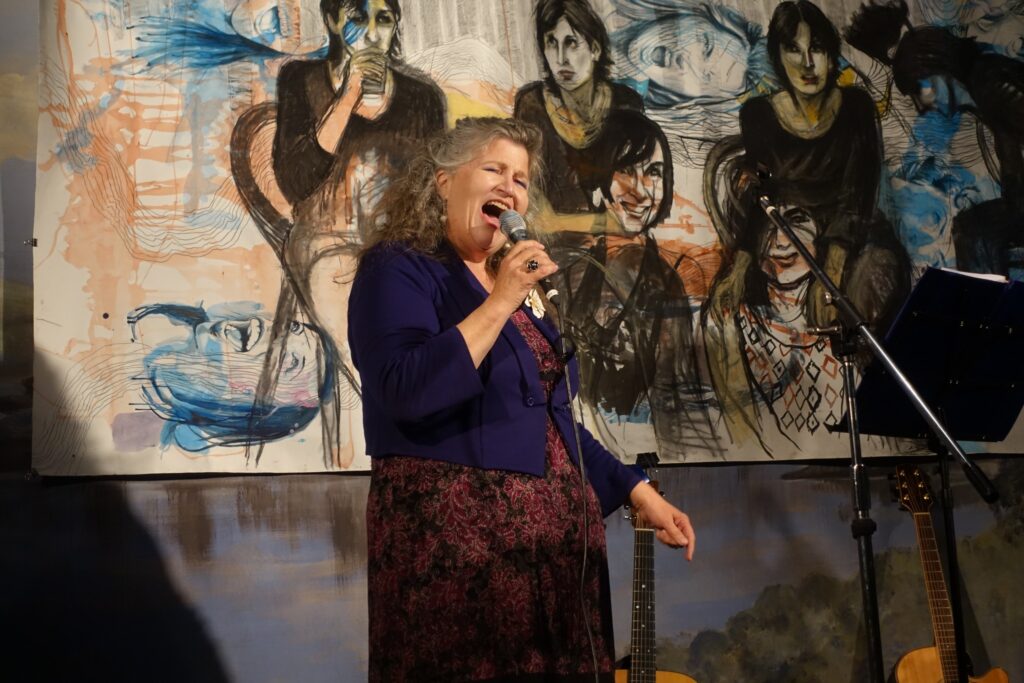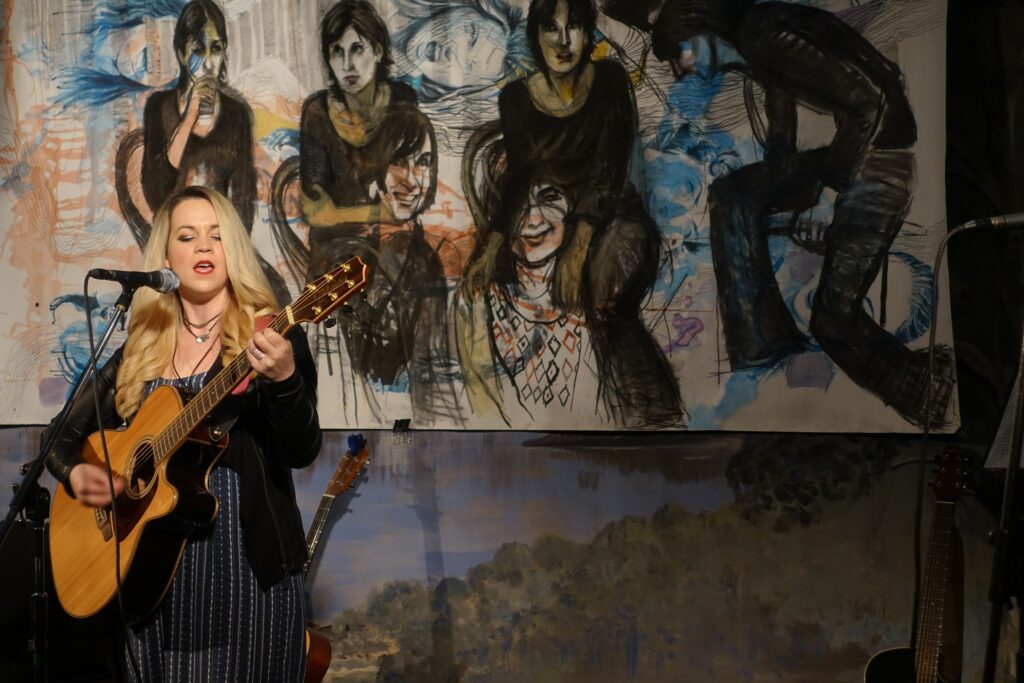 A night where travel and love were the themes of the original music ably shared by both Andrew and Izzy. The concert was appealing, full of musical maestro thrills, spectacular finger style sequencing on the guitar by Andrew who could make this instrument sing,...
read more